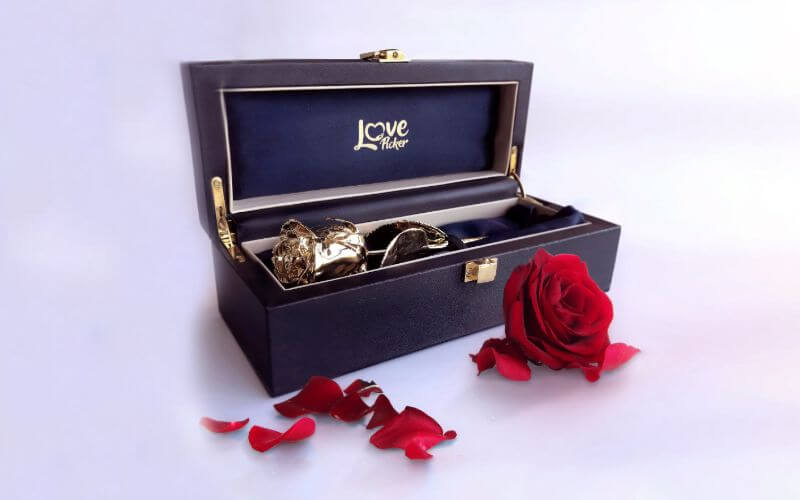 Anniversary Gift Ideas for Your Wife
Finding the perfect gift for your wife on your anniversary can be a daunting task. Whether you've been married for one year or fifty, show her how much you care with a thoughtful and unique gift. From jewelry to experiences, these anniversary gift ideas for your wife will make her special day unforgettable. Keep reading to find the perfect gift for your wife this year.
Jewelry
Classic jewelry pieces make great anniversary gifts for her. Whether it is a traditional anniversary, like a silver or gold gift, or something more modern, jewelry is a timeless and meaningful present that is sure to please. There are many different types of jewelry to choose from, such as earrings, necklaces, bracelets, and rings. Each type of jewelry can be matched to your wife's individual style and personality. For example, if she loves the outdoors, consider a nature-inspired piece such as a necklace with a leaf pendant or a twig bracelet. If your wife likes more traditional styles, a classic pearl necklace or a set of diamond earrings may be more suitable.
When deciding on a piece of jewelry for your wife, consider the materials and craftsmanship. Quality jewelry is made with precious metals, such as gold or silver, and is often set with gemstones, such as diamonds, rubies, and sapphires. These stones are selected for their beauty and durability, and they can be set into a variety of settings, such as prong, bezel, and halo. Additionally, consider the style of the jewelry. Many pieces feature intricate details, such as engraving and milgrain edging, which can add a personal touch.
Romantic Getaway
A romantic getaway for an anniversary gift for your wife is a great way to show your wife how much you appreciate her and care for her. A romantic getaway is an opportunity to spend quality time together, away from the demands of everyday life. It can be a great way to reconnect and enjoy some romantic moments together.
When planning a romantic getaway for your wife, consider her likes and interests. Think about what kind of activities she would enjoy, whether it's a beach vacation, a mountain retreat, or a city stay. Choose a location that you both can enjoy and that will provide you with plenty of opportunities to spend quality time together.
When it comes to planning the actual getaway, think about what kind of accommodations she would enjoy. Consider a romantic bed and breakfast in a quiet area, a luxurious beachfront hotel, or a romantic cabin in the woods. You can also look into other types of lodging, such as a villa or a guest house. Be sure to also look for special deals and discounts that can help you save money.
When it comes to activities, think about what kinds of things she would like to do. Look for fun activities that you can do together, such as a boat ride, a romantic walk on the beach, or a special dinner. Or, you could look into booking a romantic spa treatment, renting a convertible to explore the area, or having a night out at a local restaurant. If you are looking for something unique and unforgettable, consider booking an activity like hot air ballooning or horseback riding.
Sentimental Gifts
Sentimental gifts are an excellent way to show your wife how much you love and appreciate her on your anniversary. Sentimental gifts can be personalized and tailored to your wife's specific interests, recollecting special memories and moments you have shared together. Such gifts could include something like a special scrapbook full of photographs and memories or a box full of written notes and letters expressing your love for each other. You can even create a personalized video with pictures, videos, and messages from throughout your relationship. Other sentimental gifts include jewelry with a personal inscription, a customized piece of art, or a poem written just for her.
Overall, the best anniversary gifts for her should be something special that reflects your relationship and shows how much you care. It doesn't have to be expensive; a thoughtful, meaningful gift that shows your appreciation and love is the best way to celebrate your anniversary.