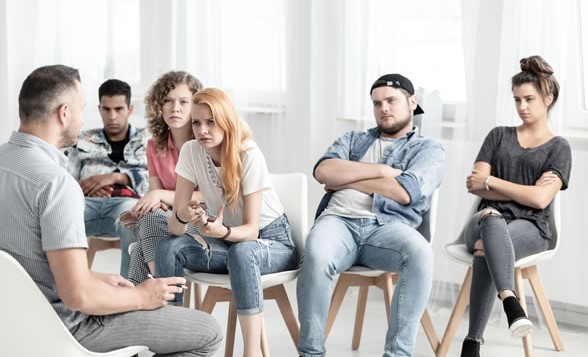 Difference Between Outpatient and Inpatient Drug Rehab
When an addiction sufferer finally reaches the point that they can admit they have a problem and need help, they are to be commended. It's a challenging thing to do. From that point forward, recovery from drug or alcohol addiction becomes a real possibility.
Finding the Right Rehab
All the available data shows that addiction sufferers can seldom arrest their addictions on their own. Time and again, it becomes evident that a stint in a reputable rehab is the only realistic path to recovery from addiction.
The search for the right addiction should start by identifying the facilities offering various treatment options. At a minimum, they should be offering both inpatient and outpatient care. They should also be able to offer access to a reliable Ohio detox center like White Light Behavioral Health.
As you contemplate getting treatment for your drug addiction, it might be helpful for you to know upfront what the difference is between outpatient and inpatient rehab. Please take a minute to read the information provided below.
What is Outpatient Rehab?
To be clear, there are varying degrees of addiction. For example, some people report rehabbing with severe addiction illness, while others might be teetering on the brink. That is the primary reason most top rehabs offer outpatient and inpatient care.
Outpatient treatment can best be defined as treatment delivered on an appointment-by-appointment basis. The client is not required to live in a residential facility, opting to live at home and reporting for treatment at prescribed times. This type of rehab is well-suited for clients who can be trusted and have responsibilities that make inpatient care impractical.
In most reputable treatment centers, outpatient care is divided into three types. Each type is specifically designed for a certain degree of addiction. Here is a look at each type of outpatient rehab, including the time investment that the rehab facility generally requires:
Intensive Outpatient (IOP) – 3 to 5 days a week, up to 4 hours a day
Partial Hospitalization (PHP) – 3 to 5 days a week, up to 5 hours a day
Standard Outpatient (OP) – 1 to 2 days a week, up to 2 hours a day
Outpatient programs will generally last for 6 to 12 weeks.
It's worth noting that detox programs are included before starting outpatient programs when necessary. Also, PHP programs often include group therapy and activities.
What is Inpatient Rehab?
For most clients, inpatient treatment is the best way to go. This option is best suited for clients with a significant drug or alcohol addiction who aren't likely to get through treatment without constant intervention from treatment staff.
In most cases, inpatient clients must commit to treatment for at least 30 days and possibly up to 90 days. For example, if a client enters rehab with a genuinely extreme addiction to drugs like heroin or fentanyl, they might have to commit to long-term care, which could run up to 6 months.
Clients will be involved in multiple daily intensive individual treatment sessions during their stint in a rehab facility. They might also spend time in group and family therapy sessions where they will get a chance to build support systems that they can count on when treatment has concluded.
When not involved in treatment sessions, inpatient clients are given downtime. They can use their downtime to rest or interact with other clients. They also get three squares a day and access to a commissary. In addition, the administrative staff will organise activities in some of the better rehab facilities. For example, they might even organize outings that take clients out of the rehab facility for group recreation and entertainment.
When inpatient care has concluded, exiting clients are often given access to aftercare programs like alumni activities, introductions to NA or AA meetings, and ongoing outpatient care.
Conclusion: The path to recovery from a drug/alcohol goes through the front door of a reputable rehab facility. You'll get to work with administrators to determine whether outpatient or inpatient treatment will best suit your needs.