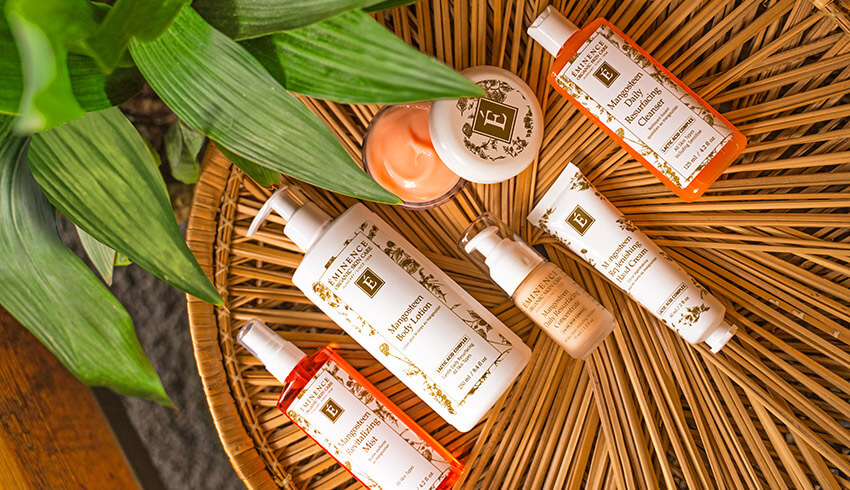 Eminence Organic Skin Care Review
Eminence Organic Skin Care is an organic skin care line. Founded in 1958, this company practices sustainable farming methods and green practices to create all-natural, biodynamic products. They are rich in essential minerals, vitamins, and nutrients and are free of harmful chemicals. These products are ideal for people who want to feel good about their appearance.
Eco-friendly
The Eminence Organic Skin Care line is a great option for those who are interested in green skin care. It's made with all-natural ingredients and uses biodynamic farming practices. It's also certified by the Demeter organization, which means that its products have been grown organically and are free of pesticides and fertilizers. Eminence also uses vegetable-based inks and recyclable boxes and plastic bottles.
Eminence Organic Skin Care is also a Certified B Corporation, which means that it meets rigorous social, environmental, and accountability standards. In addition, each Eminence Organic product sold goes toward planting a tree in a developing country. As a result, it's the first skin-care company to plant over 17 million trees.
Non-toxic
Eminence Organic Skin Care is made with organic and non-toxic ingredients. The company has been making products since 1958 and is dedicated to clean, sustainable practices. It uses natural ingredients and avoids harmful additives and hydrogenating processes, which deplete the natural antioxidants and nutrients. The company also uses recyclable packaging to avoid plastic waste.
It sources its ingredients from organic farms around the world. Most ingredients are handpicked and blended in small batches to ensure maximum potency. The formulas are also highly concentrated and smell delicious, too! You'll love their fruity fruit pulp, seed, and herbal extracts!
Results-oriented
Eminence is an award-winning professional skin care line. Its focus is on results-oriented skin care using the purest, organic ingredients. Eminence's organic products are free from harmful chemicals and animal by-products. The company is also committed to using environmentally-friendly packaging.
The Eminence Organics team's experience and expertise span continents and generations, bringing together the best of both worlds. This results in a skin care product that works on multiple levels and achieves impressive results. For instance, its Arctic Berry Peel & Peptide Illuminating System targets blemishes and fine lines. It is also suitable for sensitive skin types.
Sustainable
Eminence Organic Skin Care is committed to the planet and is a Certified B Corporation. This means that they use their business to solve social problems and are held accountable to strict standards for environmental, social and governance practices. In addition, Eminence plants a tree for every retail product sold, and they fund projects in developing countries to help people grow their own food and build sustainable livelihoods.
The company uses sustainable farming practices to source ingredients from organic farms around the world. Their products are free of petroleum and other potentially harmful chemicals. They are also made from ingredients that are naturally occurring and handpicked. Some of their products are even made with thermal hot spring lake water, which is rich in minerals and trace elements.