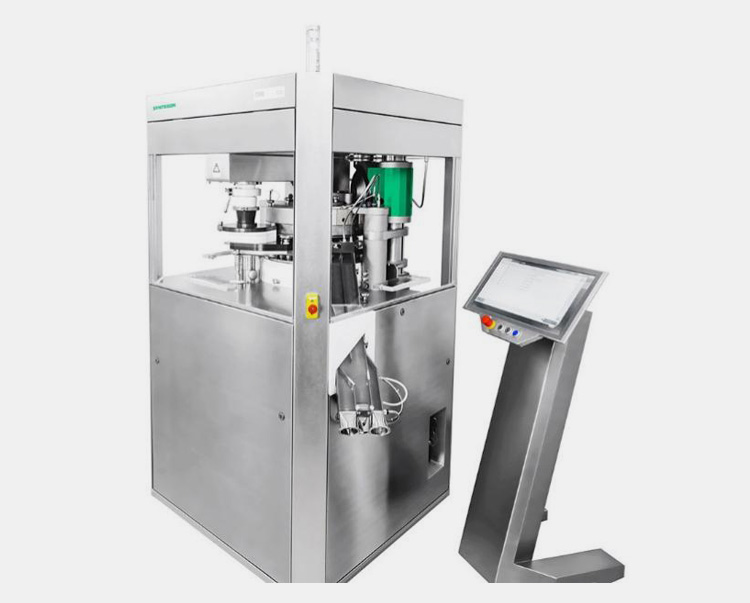 How to Find the Best Tablet Press Machine
Whether you are looking for the best tablet press machine to start your own business, or you just want to find the most advanced, efficient machine for your small shop, there are many options to choose from. Fortunately, you have a few tips to help you find the right machine for your needs.
Single station tablet press machine
Compared to other tablet presses, single station tablet press machine is simple to use and can produce tablets of different weights and shapes. It also helps to produce small batches of tablets at a very fast rate. Health supplement manufacturers prefer these presses.
Tablet presses are used in many industries such as chemical, food, pharmaceutical, medical food, and biotechnology. Among them, the rotary tablet press is the most commonly used machine in the pharmaceutical industry. It compresses granules to a specified size and pressure. This process reduces labor costs and saves time.
It is also suitable for wet powder granulation. Moreover, the machine has transparent windows, making it easy to monitor the condition of the press.
Rotating turret
Generally, a tablet press machine is a machine for producing tablets by compression. The machine is composed of a number of parts and is equipped with a turret. It contains several tooling stations, which work in parallel and are aligned in a horizontal plane.
The main compression rollers exert a predetermined pressure on the material to be compressed. The pre-compression step removes air from the powder particles. The main compressor compresses the material to the desired hardness and thickness. The turret is also equipped with an extraction nozzle for pulling dust. The winding rate is approximately 700 cubic meters per hour.
The upper punch exerts a predetermined pressure on the material inside the die. The upper cam guides the upper punch to the ejection position. The upper cam may also force the upper punch downward.
Primary compressor
The optimal design of a primary compressor for a tablet press machine is essential for obtaining uniform tablet weights. A rotary press can produce 9000 – 234000 tablets per hour. Optimal systems provide uniform fill, minimal particle mixing, and minimal energy input.
In a rotary tablet press, the main compression station consists of an upper compression roller and a lower compression roller. The first compression roller is supported by a piston arranged displaceable in a gas cylinder. The weight of the piston may be less than 30 kg.
An air reservoir of about 1 liter may be used. In addition, the press may have a punch-lubrication system to reduce heat generation. In addition to minimizing heat generation, effective punch lubrication is necessary to allow the movement of the cam tracks and compression rollers.
Adjustments made to suit the type of tablet, the material, compression, and capacity of material required for each tablet
Whether you are a pharmaceutical nerd or a layman, the tablet press has revolutionized the way you take your medications. It is a compact machine that compresses powders into uniform-sized tablets. It is also known as a tableting machine.
A tablet press can be automated or hand-operated. It can also be used to produce cosmetics and cleaning products. There are various companies that have manufactured tablet presses.
The hopper holds the powder mixture. The hopper is attached to a feed shoe. The hopper can be manually filled or mechanically filled. It is also possible to manually eject a tablet from the die cavity.
Hata CVX series
Among the many tablet press machines available on the market, the Hata CVX series offers a medium to high-volume production option. With the ability to quickly change between single, bi-layer, and tri-layer configurations, the CVX series is ideal for manufacturers who need custom core tableting.
The Hata CVX Series features a Windows-based 21 CFR Part 11 compliant software interface. Combined with a touchscreen control kiosk, the machine offers a convenient, user-friendly interface. It also features context-sensitive help text and a portable control kiosk for ease of use.
The Hata CVX Series includes a large double-sided production press, as well as small-batch single-sided models. These presses are available with a variety of features, including Hata's patented closed two-stage feeding system. Its sealed feed frame system also ensures ultra-clean tablet layer demarcation.
Futorque X-1
MG America, a subsidiary of MG2 of Bologna, Italy, is a leading supplier of processing and packaging equipment. Its latest product, the Futorque X-1 tablet press, sets new standards in R&D and production.
The Futorque X-1 is an ideal tablet press for R&D and medium batch production. It features a high torque servo drive that allows for maximum force at slow turret speeds. Its 18.5″ multitouch display screen is also very user-friendly. Its remote operation is also available using a smartphone.
The Futorque X-1 offers complete tablet tooling, including hopper and feeder systems. Its high efficiency in a small footprint allows for impressive clinical development scale capacities.