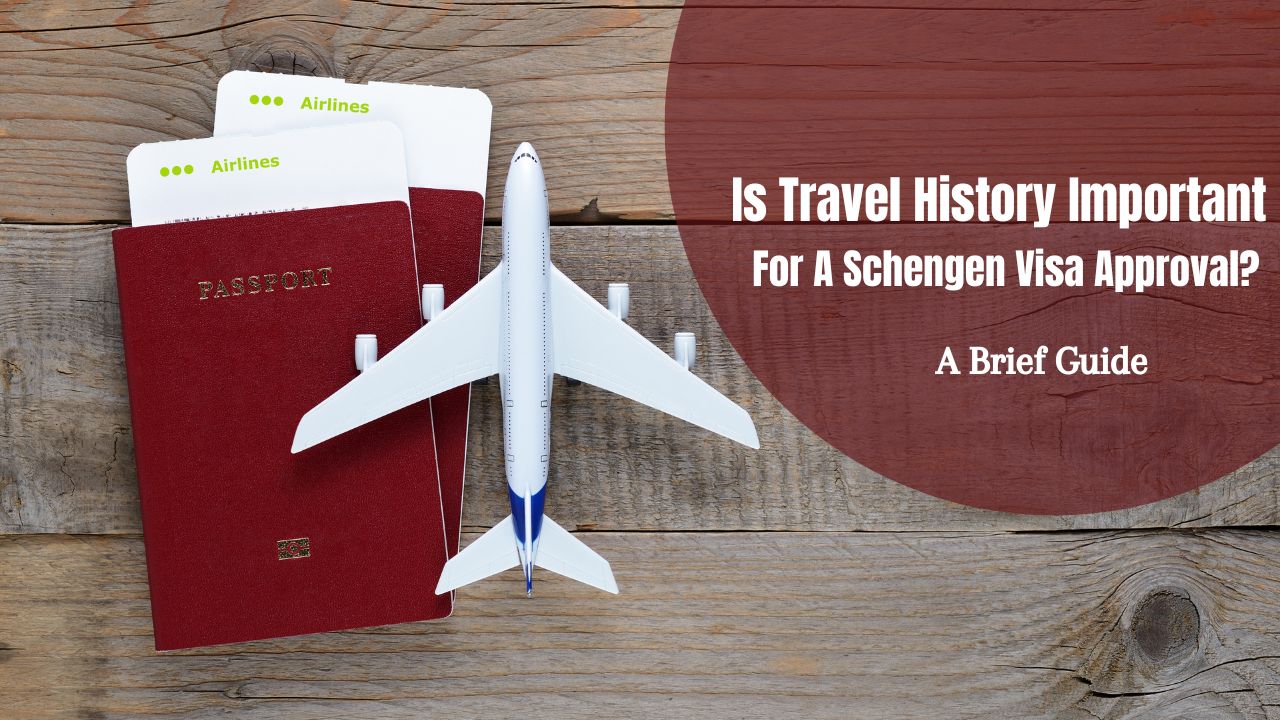 Is Travel History Important For A Schengen Visa Approval? A Brief Guide
Consular officers consider travel history as one of the most important factors when approving your visa application. It can help demonstrate the applicant's ties to their home country and their likelihood of returning after the trip. Likewise, consular officers also take into account other factors such as purpose of the trip, the applicant's financial situation, and their overall compliance with immigration laws.

It's important to provide all relevant documentation and answer all questions truthfully on the visa application to increase the chances of approval. Another important factor that influences your chances of visa approval is flight itinerary for visa application.
What Are The Supporting Documents Required For Schengen Visa Approval?
The following is a list of some of the supporting documents that may be required when applying for a Schengen visa:
A valid passport or travel document with at least two blank pages and a validity of at least three months beyond the intended stay.
A completed and signed visa application form.
A recent passport-size photograph that meets the requirements of the visa application.
Travel insurance: Travel insurance for Schengen visa application is insurance coverage that provides financial protection in case of emergencies or accidents while traveling in the Schengen area. The insurance must cover medical expenses and repatriation (transportation back to the home country) in case of an emergency and must be valid for the entire duration of the planned trip.

The minimum coverage required is €30,000. You should purchase travel insurance before submitting the visa application and a copy of the insurance certificate must be submitted with the visa application as a supporting document.
It's important to note that you should get travel insurance from a company that has the authorization to do business in the Schengen area. Else, the embassy or consulate will reject your application.

The embassy or consulate where the visa application is being submitted may also have specific requirements for the insurance policy. It's advisable to check with the specific embassy or consulate for their requirements and recommendations.
Proof of sufficient financial means: Proof of sufficient means is a requirement to demonstrate that the applicant has enough financial resources to support themselves during their stay in the country they are visiting. This requirement is to ensure that the applicant will not become a financial burden on the host country.

The specific requirements for proof of sufficient means vary by country, for instance, it can include bank statements, pay stubs, and/or a letter from an employer confirming income. Additionally, countries may also require that applicants have health insurance coverage for their stay. Check the specific requirements of the country you are visiting and provide the required documents with your visa application.
Proof of accommodation: Proof of accommodation is a document that shows where you will be staying during your trip. It confirms that you have a place to stay while in the country you are visiting.

This can include a hotel reservation, a rental agreement, or a letter from a host who is inviting you to stay with them. Consular officers use hotel bookings to verify that you have a place to stay while you are in the country and that you are not likely to become a public charge.

Flight Reservation for Visa Application: When applying for a visa, embassies or consulates demand to submit a verifiable flight reservation for visa application. You should make reservations for the exact dates of your intended travel and cannot be a round trip or open-ended ticket.

It is important to note that this reservation is not a purchase of a flight ticket and you are not obligated to pay for or take the flight. It is simply a way for visa officials to confirm your travel plans. In addition to flight reservations, other documents such as hotel reservations, invitation letters, and proof of sufficient funds may also be required.
How Long Does The Embassy Or Consulate Take To Approve Schengen Visa?

The processing time for a Schengen visa can vary depending on the Embassy or Consulate where you submit your application. On average, it can take anywhere from 7-15 days. However, in some cases it can take longer, up to 30 days or more. It is best to check with the specific Embassy or Consulate where you will be applying for more information on their processing times.
Always attach a verifiable flight reservation for visa application, hotel bookings, travel insurance, and other supporting documents with your application to increase your chances of visa approval.