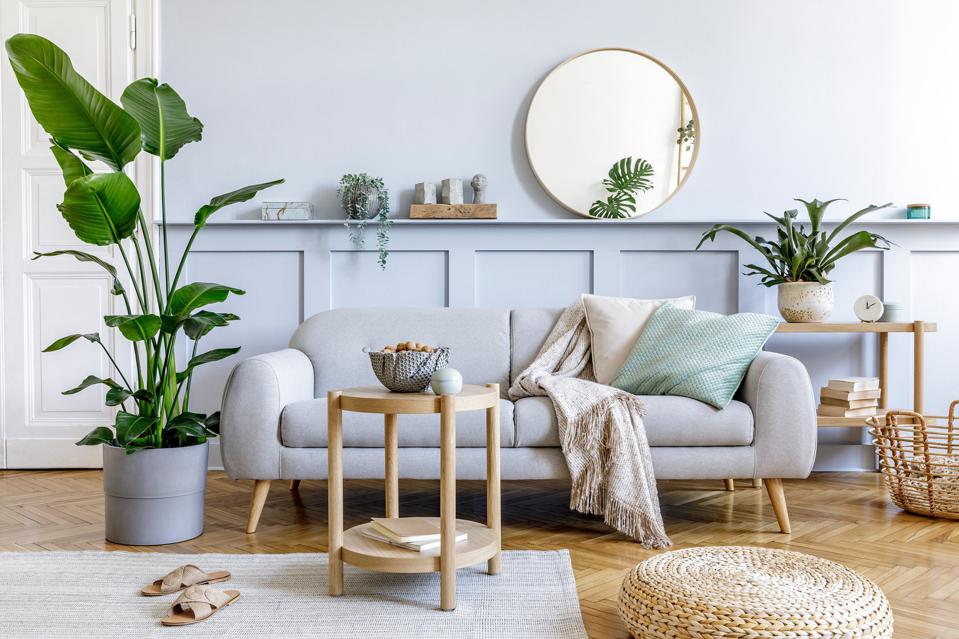 What is the interior decoration process?
Have you ever been in a room and felt an immediate sense of calm and comfort? Or been mesmerized by the way the colors and textures were used to create a truly unique atmosphere? Well, the interior decoration process is what it takes to achieve those beautiful results. In this article, we'll look at the steps necessary for successful interior design projects and explore how creativity, planning, and an eye for detail can help you create your own dream space.
What is Interior Decoration?
Interior decoration is the process of improving the appearance of a room or building's interior. It can be done by adding new furniture, painting the walls, or hanging new curtains. Interior decoration can also include adding new flooring, lighting fixtures, or window treatments.
The Process of Interior Design
The interior decoration process usually starts with a consultation with the client. During this consultation, the interior designer will get to know the client's style preferences, budget, and project timeline. Once the initial consultation is complete, the designer will begin working on a concept for the space. This may include creating mood boards, sketches, and 3D renderings. Once the concept is approved by the client, the designer will begin sourcing materials and furniture. The final step in the process is installation, during which the designer will oversee the placement of all furnishings and décor items.
Tips and Tricks for Successful Interior Decoration
1. Plan Ahead
One of the most important things you can do when decorating your home is to plan ahead. This means taking the time to think about what you want your space to look like, and how you want it to function. What kind of furniture do you need? What kind of storage solutions will work best for your needs, such as hidden storage under the stairs, or an onsite storage unit? By planning ahead, you can save yourself a lot of time and money in the long run.
2. Know Your Budget
Another important tip for successful interior decoration is to know your budget. It's easy to get caught up in the excitement of shopping for new furniture and décor, but it's important to stay mindful of how much money you're spending. Once you have a clear idea of what you can afford, you can start narrowing down your choices and making better-informed decisions.
3. Shop Around
Don't be afraid to shop around before making any big purchases. Compare prices at different stores, and take the time to look for sales and discounts. You may be surprised at how much money you can save by being a savvy shopper.
4. Think Outside the Box
When it comes to interior decoration, sometimes the best ideas are those that are outside the box. If you're stuck on how to decorate a particular space, try thinking outside the traditional solutions and come up with something unique that reflects your personal style.
Interview with a Professional Interior Designer
When most people think of interior design, they envision someone picking out paint colors and fabrics for a room. But there is so much more to the profession than that! I had the opportunity to sit down with a professional interior designer to get a behind-the-scenes look at what the job entails.
Here's what she had to say:
What does your day-to-day work involve?
I wear a lot of hats! I could be working on anything from space planning and furniture layout to selecting finishes and materials. I might be meeting with clients, collaborating with other designers, or visiting showrooms and trade fairs. No two days are ever the same, which is one of the things I love about this job.
What inspired you to become an interior designer?
I've always been interested in art and design, and I knew I wanted to do something creative for a living. Once I learned about interior design and saw how it combined my interests in art, architecture, and business, I was hooked!
What is your favorite part of the job?
I love seeing the transformation that takes place when space is thoughtfully designed. It's so rewarding to know that my work has made someone's home or office more beautiful and functional.If you are interested to learn more about Interior Design, check out the website.
Conclusion
Interior decoration is the process of creating an aesthetically pleasing and functional space within the confines of a home or office. It requires careful planning, selecting the right materials, paying attention to details, and ensuring that all elements work together harmoniously. With these tips in mind, you'll be well on your way toward achieving the perfect interior design for your space. Have fun experimenting with different colors, textures and materials while taking into account any limitations you may have when it comes to budget and time. Good luck!