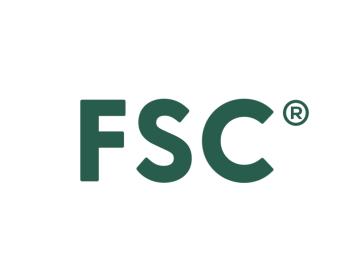 Abbreviation of Fsc in Education | Fsc Stands For
Welcome to the website. Today, you will get the complete details regarding the Intermediate FSc degree through this article. The article will cover the FSc Meaning, its branches, subjects, and a piece of brief information about the careers after FSc. So, read the complete article for all updates. This article will be helpful for various candidates, especially for the matric students who have to take admission in colleges for intermediate degrees in the future. However, for the intermediate FSc students, here is a thing that they will get the links of a website in between the article from where they can get the latest and comprehensive 11th Class Maths Notes and 2nd-year notes of maths and other subjects. So, this article contains a massive amount of information so, read it till the end.
FSc Stands for
FSc is the abbreviation of faculty of Science. Some students take it wrongly and consider it as Fundamentals of Science which is incorrect. It is an intermediate-level degree for which students take admissions after a Matric degree. Students who take Science subjects are eligible for the FSc degree; otherwise, students have other options such as FA, ICS, I.Com., etc.
Branches of FSc
There are two main branches of FSc from which students can choose anyone.
FSc (Pre-Medical) (Faculty of Science in Pre-Medical)
FSc (Pre-Engineering) (Faculty of Science in Pre-Engineering)
For the FSc Pre-Medical, the major subject is Biology, and for Pre-engineering, Maths is a major subject. With Biology/Maths, students choose another subject, Chemistry, and physics, as elective subjects.
Total Subjects In FSc
In FSc, there are 07 subjects for the FSC Pre-Medical/pre-Engineering, 04 compulsory, and 03 elective subjects.
Compulsory subjects: English, Urdu, Pak Studies, Islamic Studies
Elective Subjects: Chemistry, Physics, Biology/Mathematics
You can get the Fsc and other notes Form FSconline. At the same time, the website also provide notes of all other elective and compulsory subjects.
Eligible Students for FSc
For the FSC Pre-Medical/Pre-engineering degrees, students who have matric (Science) degrees can apply. In Matric, Chemistry, Physics, and Biology are Science (elective) subjects, and maths is compulsory.
Careers/Degrees After FSc
After FSc, students have a vast range of options for Higher education in both medical and engineering fields.
The FSc Pre-medical students can select the medical fields such as MBBS, BDS, DVM, Pharm.D, and other various medical fields. At the same time, FSc Pre-Engineering students can select any engineering field.
Other than that, students can choose a BS degree by selecting any subject, such as chemistry, botany, zoology, stats, maths, etc.