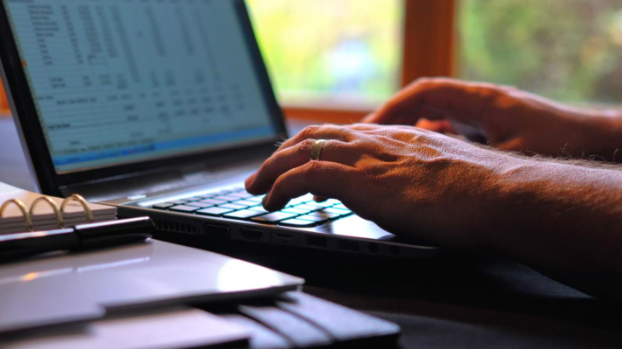 What Is an SVG File
Did you know about 750 billion photos are on the internet? Are you wondering what is an SVG file but need help figuring out what they are or what they can do? They're becoming almost as common as GIFs.
Many people use a file extension of SVG to store their digital graphics. But many users don't know how to identify SVG files on their computers. Learning about SVG involves understanding how SVG works, translating the terms used, learning which devices it works on, and more.
Read on to learn what SVG files are and where you can use them.
What Is an SVG File?
An SVG (Scalable Vector Graphics) file is a vector graphic used to create designs and artwork in web browsers, editing programs, and other applications. So what's SVG used for? They are most commonly used for creating logos, website graphics, illustrations, and different types of art.
They are ideal for the internet since they have a small file size and can be easily scaled to fit any screen resolution without losing image quality.
SVG files are also relatively easy to create and manipulate, even for beginners. You can edit them with any vector editing software, such as Adobe Photoshop or Illustrator, or a web app like Inkscape.
The user must draw or create shapes or paths using a pen tool to create a vector graphic with an SVG file. The shapes and approaches are then saved as an SVG file.
What is nice about this type of vector file is that it can be resized to fit different viewports or exported as a bitmap file for high-resolution printing.
Why SVG Files Are Different From Other Image Files
SVG files differ from other image files because they use lines and points to create shapes and figures instead of dots like other image files. This makes them scalable, meaning they can be resized to any size needed without losing image quality.
Additionally, since SVG files are vector-based, they are typically smaller in file size than their bitmap counterparts. This can be beneficial if you need a large, high-quality image but don't have the storage capacity or bandwidth to deliver it.
If you have an existing image, such as a PNG file, you can use a PNG to SVG converter to make your image customizable. This is also possible for PDF to SVG conversions. 
Tips for Editing SVG Files
Editing an SVG file is relatively easy, but it can be tricky for those starting out. Begin by first understanding the structure of an SVG file, including its attributes and elements. Then, find a basic SVG editor, such as Inkscape, to manipulate and create your graphic.
If you need to animate the SVG file, look into Adobe Animate. Additionally, you can experiment with adding JavaScript and CSS to give the graphic more life. Finally, save any changes you make before closing the editor.
Improve Your Digital Projects by Learning What Is an SVG File
SVG files offer versatility, scalability, compatibility, and high quality, making them an excellent tool for creating visuals. Knowing how to use and generate SVG files is an important skill to have.
Utilizing SVG files could help make visuals more stunning and engaging. Get creative and start exploring what is an SVG file today for your next project.
Want more tips like this one? Head on to our blog for the latest buzz and insights today!