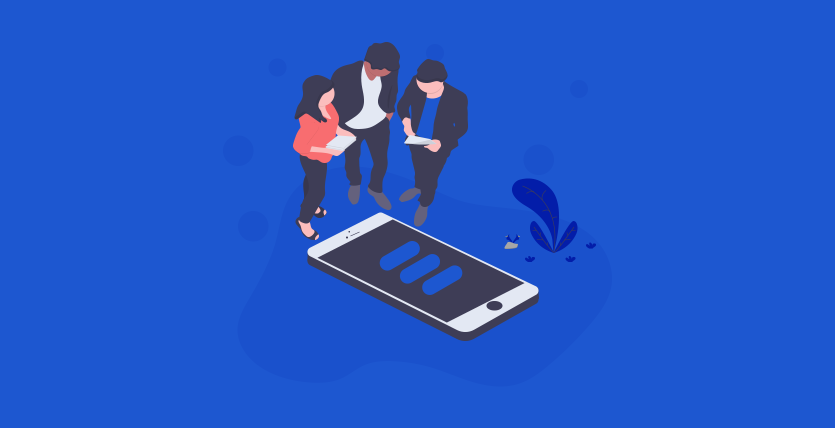 5 Best Business Phone Service Providers
If you run a small business, choosing a business phone service provider can make life easier. A good service provider can help you manage your phone lines, bill customers, plug-in IP phones and add lines through a web portal. This kind of service is especially helpful in the current age, when many small businesses have moved their staff to work from home. This trend is likely to continue for the foreseeable future, and remote teams need fast, reliable phone service.
GoToConnect is a business phone service
For businesses that want a custom, highly customizable phone system, GoToConnect is a great choice. Its visual dial plan editor allows you to configure call routing and make changes quickly and easily. You can add or remove phones from your call flow, add new extensions and even edit your auto attendant. The platform offers more than 20 integrations with business applications, including Salesforce, Google, Zendesk, and more. GoToConnect also provides call forwarding and call monitoring.
GoTo Connect is an affordable VoIP service for small and midsize businesses that is built on a cloud platform. It includes call reporting, video conferencing, and team chat, and it can be used on both desktops and mobile devices. The service supports most desk hardware and doesn't require any special phone hardware.
CloudTalk is a business phone service
CloudTalk is a powerful and flexible business phone service. Its advanced call management and recording features make it an ideal solution for a range of business needs. It records every call and allows users to listen to recorded conversations whenever they like. Moreover, the service allows users to monitor and review calls made by their team. The service also offers local numbers from more than 160 countries, making it possible for customers to call you for free or at standard local rates. CloudTalk also lets agents access all caller information in one place, meaning they can quickly look up a client's history and make a better response to their customers' inquiries.
When choosing a business phone system, call quality should be your first priority. This is especially true when it comes to a VoIP phone system. CloudTalk's high-quality audio, advanced call center features, and seamless integration with your existing phone system make it a top choice for mid-sized and small-sized businesses.
CallHippo is a business phone service
CallHippo is a business phone service that offers a variety of features. The company is popular for its customer service, which is quick and responsive. Features like virtual numbers, call recording, and smart switches are also popular among CallHippo users. The platform is easy to use and supports mobile devices.
CallHippo also provides call forwarding, which allows you to route incoming calls to your personal cell phone. This enables you to be available for customers and clients round the clock. You can also have multiple team members answer calls. Additional features include call recording, voicemail, and call analytics. Call recording is also a useful feature, which can help you monitor calls made to your business.
CallHippo is an established provider of business phone solutions, serving more than 50 countries around the world. Its phone solutions are customizable to meet the needs of a variety of companies, from retail businesses to healthcare organizations. Businesses can choose from a free plan, silver plan, or platinum plan to meet their communication needs. Customers can sign up for a monthly or annual subscription to receive phone support, live chat support, ticket support, and training.
Mitel is not a business phone service
Mitel is a phone system provider based in Ontario, Canada that offers a number of business phone systems and unified communications as a service. It has more than 70 million customers worldwide and was founded in 1973. Its flagship cloud communication service, MiCloud Connect, uses Voice over Internet Protocol (VoIP) to combine voice with instant messaging, screen sharing, video and audio conferencing, file sharing and more. Formerly known as ShoreTel Connect, MiCloud Connect offers a host of features that businesses need for their communication needs.
Mitel also offers on-premises phone systems. In many businesses, they may have a traditional PBX in the company phone closet, connected via landline or Ethernet cable to desk phones in the office. While many companies still use this type of phone system, it's deemed an antiquated method of providing voice service. On-premises phone systems typically require a huge IT budget for Professional Services and hardware, and upgrades are costly and time-consuming. Because of this, many companies put off upgrading for years.