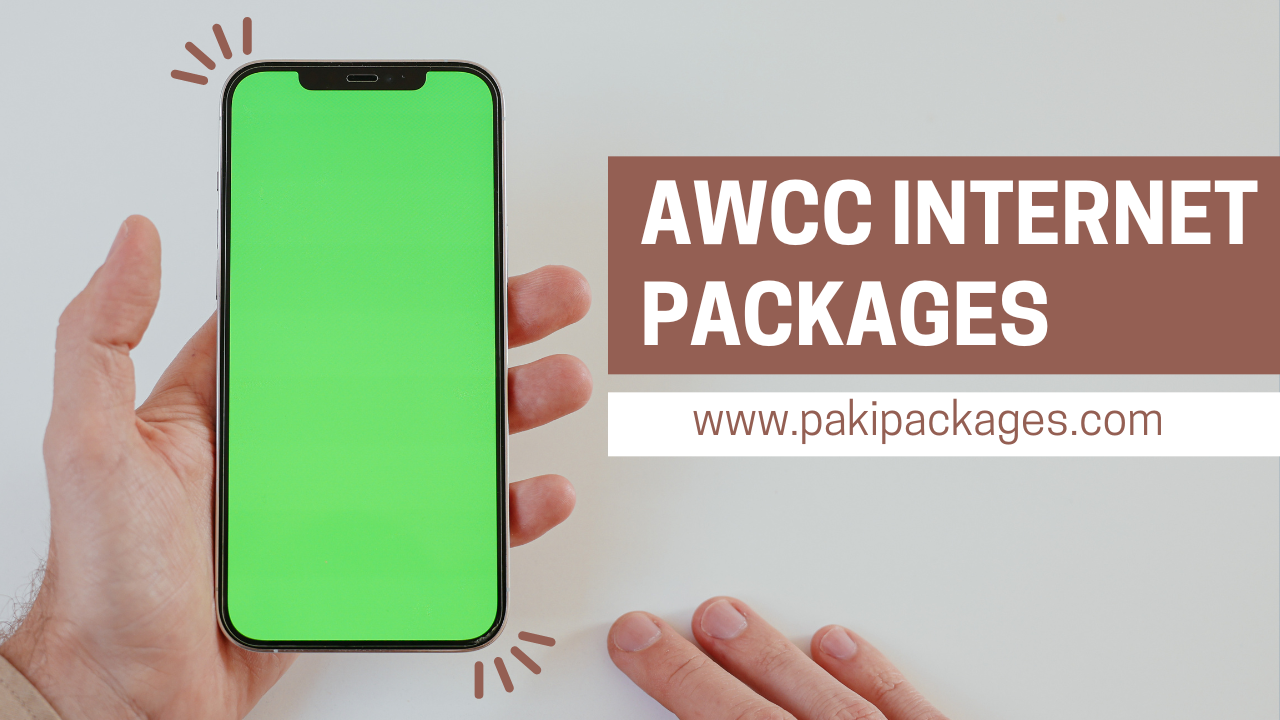 AWCC Internet Packages: Daily, Weekly & Monthly Packages [2023]
The world is moving at an unprecedented pace, and staying connected has become an essential part of our lives. In Afghanistan, Afghan Wireless Communication Company (AWCC) stands as a beacon of reliable, high-speed connectivity, offering a diverse range of AWCC internet packages designed to cater to every need. Whether you're a student, a business owner, a traveler, or a household, AWCC has tailored solutions to elevate your online experiences.
Unlocking Possibilities: AWCC's Commitment to Quality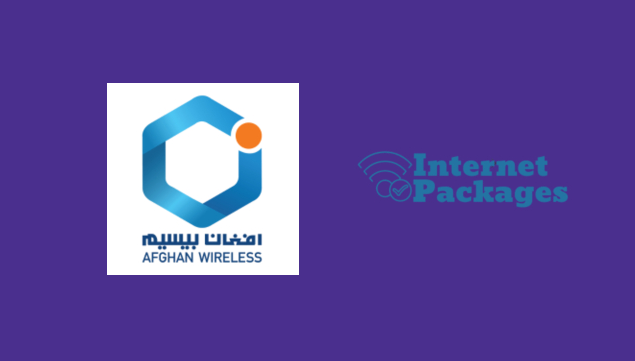 At AWCC, we understand the power of the internet to transform lives. With our unwavering commitment to quality, we bring you internet packages that not only meet your data requirements but also exceed your expectations. Our aim is to enable you to explore, learn, innovate, and connect with the world effortlessly. Let's dive into the exciting world of AWCC internet packages and discover the perfect plan for you.
| Data | Price (AFN) | Validity (Days) | Activation | Balance Check | Deactivation |
| --- | --- | --- | --- | --- | --- |
| 95 MB | 10 | 24 Hours | *477*1*1# | *477*1*4# | *477*1*2# |
| 200 MB | 15 | 24 Hours | *477*15*1# | *477*15*4# | *477*15*2# |
| 400 MB | 30 | 24 Hours | *477*2*1# | *477*2*4# | *477*2*2# |
| 1GB | 50 | 24 Hours | *477*50*1# | *477*50*4# | *477*50*2# |
| 2GB | 77 | 24 Hours | *477*77*1# | *477*77*4# | *477*77*2# |
| 3GB | 99 | 24 Hours | *477*99*1# | *477*99*4# | *477*99*2# |
Browsing the Array: AWCC Internet Packages
1. AWCC Prepaid Internet Plans:
For the dynamic individuals seeking flexibility, AWCC's prepaid internet plans are a game-changer. Offering a range of data bundles, these plans empower you to choose the package that suits your usage patterns. Whether you need data for light browsing or heavy downloads, AWCC has you covered.
2. AWCC Postpaid Data Plans:
Seamless connectivity is vital for businesses and professionals. AWCC's postpaid data plans provide uninterrupted access to high-speed internet, ensuring you're always on top of your game. Stay connected, stay productive with AWCC.
3. AWCC Unlimited Data Packages:
Say goodbye to data restrictions with AWCC's unlimited data packages. Designed for those who demand the highest level of connectivity, these plans offer limitless possibilities. Stream, download, work, and play without worrying about running out of data.
4. AWCC 4G LTE Packages:
Experience the future of connectivity with AWCC's 4G LTE packages. Immerse yourself in a world of high-definition streaming, lag-free gaming, and rapid downloads. AWCC's 4G LTE coverage areas ensure you're always connected, no matter where you are.
5. AWCC Broadband Plans:
Make your home a hub of connectivity with AWCC's broadband plans. Perfect for families, these plans deliver high-speed internet to multiple devices simultaneously, ensuring everyone enjoys a smooth online experience.
Navigating Excellence: How to Choose Your AWCC Internet Package
Choosing the right internet package is a breeze with AWCC. Simply follow these steps to embark on a journey of seamless connectivity:
Identify Your Needs: Are you a light user who needs data for browsing and social media, or do you require heavy data for streaming and downloads? Knowing your usage pattern is the first step.
Explore Packages: Visit the AWCC website or app to explore the range of internet packages available. Each package is designed to cater to specific needs, so you'll find exactly what you're looking for.
Compare Options: Compare the different packages based on data allocation, validity, and price. AWCC's user-friendly interface makes it easy to make an informed decision.
Subscribe: Once you've found your ideal package, simply follow the prompts to subscribe. You'll be connected to high-speed internet in no time.
Elevate Your Digital Journey with AWCC
In a world that thrives on connectivity, AWCC stands as a testament to excellence in internet services. With a range of carefully crafted internet packages, AWCC caters to diverse needs and usage patterns. Whether you're a student, a business professional, or a household, AWCC has the perfect plan to keep you connected.
Say goodbye to data woes and connectivity issues. Embrace a future where seamless streaming, rapid downloads, and effortless browsing are the norm. AWCC's internet packages are more than just plans; they are gateways to empowerment, education, and entertainment.
Unveiling the AWCC Advantage: What Sets Us Apart
Unparalleled Coverage: AWCC's extensive network coverage spans across urban and rural areas, ensuring that you stay connected no matter where you are. We believe that everyone deserves access to high-quality internet, and our coverage reflects this commitment.
Blazing-Fast Speeds: Slow internet speeds can be frustrating and hinder your online experiences. With AWCC's high-speed internet, you can stream, download, video conference, and browse with ease. Say goodbye to buffering and lag; say hello to uninterrupted connectivity.
Dedicated Customer Support: At AWCC, your satisfaction is our priority. Our dedicated customer support team is always ready to assist you with any queries or concerns you may have. We believe in providing not just internet packages but also a seamless customer experience.
Innovative Solutions: As technology evolves, so do our solutions. AWCC is committed to staying at the cutting edge of technological advancements. From 4G LTE to future innovations, AWCC ensures that you're always ahead of the curve.
Tailored for Your Needs: AWCC Internet Packages Explained
1. AWCC Internet Packages for Students:
Education today goes beyond traditional classrooms. AWCC recognizes the importance of internet access for students. Our student-centric packages provide affordable options to help learners access online resources, conduct research, and connect with fellow students.
2. AWCC Business Internet Solutions:
In the fast-paced world of business, every second counts. AWCC's business internet solutions are designed to keep your operations running smoothly. With high-speed connectivity, reliable video conferencing, and seamless data sharing, AWCC empowers businesses to thrive in the digital age.
3. AWCC Data Sharing Options:
Sharing is caring, and AWCC's data sharing options allow you to spread the connectivity love. Share your data with family members or colleagues seamlessly, ensuring that everyone benefits from the power of AWCC's internet packages.
4. AWCC Internet for Travelers:
Whether you're exploring your homeland or venturing abroad, AWCC's traveler-friendly packages keep you connected on the go. Stay connected with loved ones, share your travel experiences in real-time, and access essential information with ease.
Stay in Control: Managing Your AWCC Internet Package
AWCC puts the power of control in your hands. Manage your internet package effortlessly with these features:
1. Data Usage Alerts:
Never get caught off guard with excessive data usage. AWCC sends you timely alerts as you approach your data limit, ensuring that you have full control over your usage.
2. Data Rollover:
Unused data shouldn't go to waste. AWCC's data rollover feature allows you to carry forward unused data to the next billing cycle, maximizing the value of your package.
3. Data Add-Ons:
Need a bit more data to tide you over until your next billing cycle? AWCC's data add-ons are a convenient solution to extend your connectivity without interruption.
Embark on a Seamless Journey: Subscribing to AWCC Internet Packages
Visit the Website or App: Head over to the official AWCC website or download the AWCC app from your app store. Both platforms provide a user-friendly interface for browsing and selecting packages.
Browse Available Packages: Explore the range of internet packages available. Each package will have details about data allocation, validity, and price, allowing you to make an informed decision.
Select Your Package: Click on the package that aligns with your needs. Follow the prompts to add the package to your cart.
Review and Confirm: Before finalizing your subscription, review the package details to ensure they match your requirements. Once confirmed, proceed to the payment step.
Payment and Activation: Choose your preferred payment method and complete the transaction. Your chosen package will be activated, and you'll receive a confirmation message.
Your Queries, Answered: AWCC Internet FAQs
1. How Do I Check Remaining Data on my AWCC Package?
Checking your remaining data is a breeze. Dial *222# and follow the instructions to receive real-time updates on your data usage.
2. Can I Share Data with Other AWCC Users?
Absolutely! AWCC offers data sharing options, allowing you to share your data with family or friends who are also on the AWCC network.
3. Are There AWCC Internet Discounts Available?
AWCC frequently rolls out special offers and discounts on its internet packages. Keep an eye on our website and social media platforms to stay updated on the latest deals.
4. How Do I Recharge my AWCC Internet Bundle?
Recharging your AWCC internet bundle is convenient and hassle-free. Visit your nearest AWCC store, use our app, or avail of online recharge options to top up your data.
5. What is AWCC's Internet Fair Usage Policy?
AWCC's fair usage policy ensures that all users have equal access to high-speed internet. The policy prevents misuse and ensures a smooth online experience for everyone.
6. How Do I Check my AWCC Package's Validity?
To check the validity of your package, dial *222# and follow the on-screen instructions.
7. Can I Upgrade or Downgrade my AWCC Package?
Yes, you can. To upgrade or downgrade your package, visit an AWCC store or use the AWCC app. Follow the prompts to make the change.
8. What Happens if I Finish my Data Allocation Before the Validity Ends?
If you exhaust your data allocation before the validity period ends, you can either purchase a data add-on to continue using the internet or wait until your package renews.
9. Can I Use AWCC Internet Packages on Multiple Devices?
Absolutely. AWCC's internet packages can be used on multiple devices, allowing you to connect your smartphone, tablet, laptop, and more.
Also Read: Karachi Offer Jazz – Daily | Weekly | Monthly
Conclusion: Empowerment through Connectivity
As technology continues to shape our world, connectivity becomes a fundamental pillar of progress. AWCC's commitment to delivering top-notch internet packages reflects our dedication to building a connected Afghanistan. From students to businesses, travelers to households, AWCC caters to a wide spectrum of needs, ensuring that every user experiences the internet at its finest.
Embrace the future with AWCC's internet packages. Navigate the digital landscape seamlessly, stay informed, connect with loved ones, and unlock a world of possibilities. The power of connectivity is in your hands; the choice is yours, and AWCC is here to empower you every step of the way.