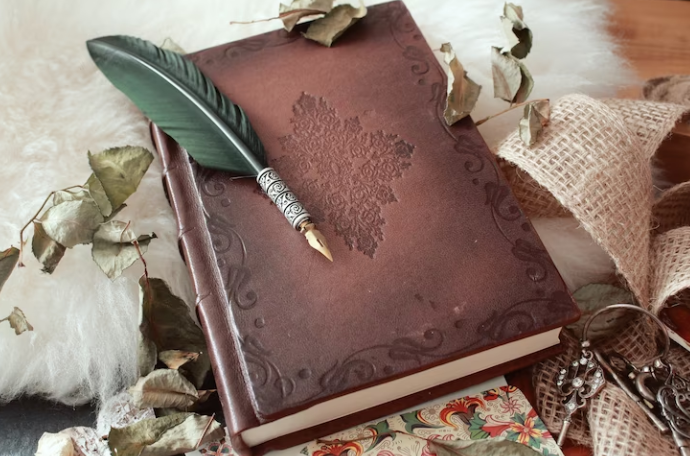 Here Is How To Publish Your Memoir Within A Year
Writing your memoir and getting it published is a challenging task. However, you can make it easier if you develop a proper plan and stick with it. Keep reading to find fourteen actionable tips that will allow you to create a personalized plan to get your memoir book published within a year!
1. Don't End up Writing an Autobiography
To get started, you need to fully understand the difference between a memoir and an autobiography. Contrary to an autobiography, a memoir is a collection of your memories and doesn't explore all topics of your life.
A memoir also has a message that you convey to the readers by writing down your memories. Write down why you are writing your memoir and what message you want to deliver to ensure that you don't confuse the readers with your writing.
2. Start by Developing a Writing Routine
Being irregular in writing will only make it further difficult for you to finish writing your memoir. You need to develop and follow a consistent writing routine to ensure that you can avoid wasting your time and effort.
You should allocate the time of the day when you feel the most active for writing. When writing, make sure you block out all distractions to ensure that you can focus on your work instead of getting disturbed.
3. Get Professional Help When Needed
You don't have to go hard on yourself if you don't have any prior writing experience. Instead of trusting your gut feeling and making irrational decisions as a writer, it's better to get help from professionals to ensure you don't make any mistakes.
For example, if you are finding it hard to manage writing along with your daily routine, you can consider hiring a ghostwriter. Working with one of the best memoir ghostwriters can save you time and ensure that readers find your memoir interesting to read.
4. Don't Let Perfectionism Control You
Getting worked up about your shortcomings as a writer will make it increasingly difficult for you to finish writing your romance novel. To avoid writer's block, you need to let go of your harsh standards and focus on writing what comes to your mind.
Letting your thoughts flow on paper will allow you to write in an engaging and persuasive manner. Remember that you can get your work edited later, so focus on writing and don't let your inner fears overcome you.
5. Invest Time in Reading Memoirs
Writing a good memoir will become easier if you start reading famous memoirs. The more memoirs you read, the easier you'll find it to identify the styles and patterns that engage readers. Try discussing and breaking down memoirs with fellow writers to find useful insights about writing strategies.
6. Use Your Writer's Voice
Reading famous memories might encourage you to copy the style of other writers instead of introducing your own persona in writing. To ensure that your memoir doesn't read like a low-effort copy of a famous memoir, you should use your own writer's voice when writing your memoir.
Rewriting the works of your favorite writers is the best way to discover your writer's voice. Pick any chapter from the book of your choice and try rephrasing the content in your own words.
7. Join a Writing Class
Sharpening your writing skills will help you write better and faster. The best way to improve your writing skill is by joining a writing class.
Following the advice of a skilled mentor and doing activities along with other students will help you improve your writing faster. Consider joining an online class if you don't have time to enroll in an in-person course.
8. Keep the Readers Engaged
Your memoir doesn't need to be bland and boring to make it sound real to your readers. You have to engage the senses of your readers to ensure they read the whole thing from the start till the end.
A great way to make your memoir persuasive is by using fiction writing techniques. Explore some of the famous fiction works to identify how you can utilize those ideas for writing your memoir.
9. Use Simple Vocabulary
The presence of jargon in your memoir will only make a reader lose interest. It's better to incorporate simple terms in your writing so you can better present your memories in a persuasive manner. Get help from a thesaurus when needed to use simple, engaging words in your memoir.
10. Write With Deadlines in Mind
To finish writing your memoir faster, you will have to stick with a proper daily routine. Following a routine will streamline your writing process and ensure that you can get published easily. Try finding solace when writing so you don't get constantly disturbed when writing.
11. Ask For Proper Feedback
Rushing to the publishing process without fixing the mistakes in your manuscript first will only backfire. You need to gather proper feedback about your writing to ensure that there are no mistakes in the final version that gets printed.
It's better to get help from a professional editor to save time and effort. Besides that, you should also send your manuscript to your friends and family to get their valuable suggestions.
12. Understand the Publishing Process
You can go for the indie publishing route or get your book published through the traditional publishing process. Before you pick any method, you need to be extremely careful about the goals you are going to achieve.
Weigh the pros and cons of each publishing process and get help from a published writer to help you make your decision.
13. Build Your Website
Having a website will allow you to make a strong first impression and encourage more people to buy your memoir book. Contrary to what many writers think, you don't necessarily need to spend thousands of dollars on building a website.
You can set aside to learn website development online and get your website published in a short time without wasting your money.
14. Grow Your Social Presence
Having a strong social brand will allow you to get recognition as a writer and sell more copies of your memoir. Make sure you create accounts on leading social channels and post regularly according to a content calendar to keep your audience engaged.