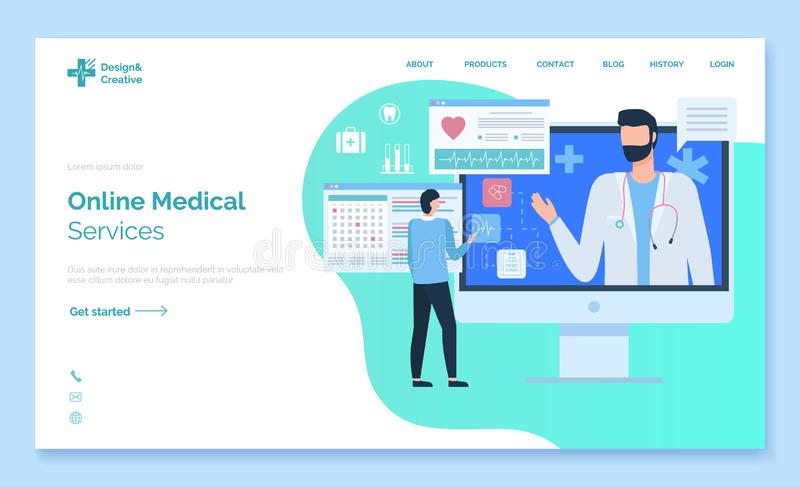 How to Design a Successful Healthcare Website
If you want to create a successful healthcare website, it is essential to follow a few simple guidelines. It should be easy to navigate, fast loading, informative, and personalized. These steps will ensure that your website will be successful. Read on to learn more about these aspects. The first step in healthcare website design is to decide on your target audience.
Easy to navigate
A well-designed healthcare website should be easy to navigate. For example, Northwestern Medicine features an easy-to-navigate layout and menu that helps direct users to the specific information they're seeking and you can also do competitor website analysis. It also has an engaging design with well-written articles and news about health-related events and organizations.
Patients want to find the information they need, and they want it quickly and easily. In addition, they want a site that is easy to navigate and free of confusing healthcare jargon. A good healthcare website is user-friendly and search-friendly, and it should be optimized for mobile devices.
Fast loading
A medical website needs to load quickly in order to be effective. It should include information about the doctors and the services they offer. It should also contain the payment options and billing information that customers need to make payments. If your website does not include this functionality, consider using payment solutions such as Stax, which allows medical offices to accept payments online and create customized billing plans. Other payment options include Payment Depot and Square.
Unlike other industries, healthcare is a time-sensitive business. Patients want quick, easy access to important information. A healthcare website should have a clear navigation system and easy-to-use forms.
Informative
An informed healthcare website design provides users with easy access to the information they need. It should include important information such as contact information, location addresses, diseases and health problems, and more. In addition, it should be user-friendly and avoid using avant-garde designs and eccentric page structures. The design should be simple, with plenty of white space to funnel visitors toward the information they are seeking.
An informative healthcare website should have an attractive and clean design. It should be free of clutter and reflect current design trends. Avoid using outdated colors and fonts. Also, try using contrasting colors for the navigation bar and the call-to-actions. This will help your call-to-action stand out. Make sure that the call-to-action is the only element on the page that is above the fold.
Personalization
One way to increase website engagement is by personalizing it. For example, healthcare websites that offer customized offers to patients can encourage more people to visit. However, these personalized offers should not interfere with virtual consultations and should not violate the GDPR. To make personalization work for you, contact a web development company.
Personalization is an important trend in the healthcare industry. According to a recent report by Salesforce, consumers want experiences that are tailored to them and to their needs. They want to be greeted by name and receive information based on their preferences.
Minimalism
When it comes to the design of healthcare websites, minimalist approaches can greatly benefit the experience. For example, eliminating unnecessary elements will improve the usability of the site and ultimately increase the conversion rate. The benefits of minimalism extend to other aspects of the website. This approach is ideal for creative and visual industries, and may not be suitable for industries with a great deal of information. Moreover, minimalism might not be suitable for organizations that are attempting to scale their operations.
Minimalism can be used to communicate a healthy, clean image to visitors. For example, West Coast Endodontics and Sedation Centre's website features a minimal design with a slick layout and attractive photographs. These photographs display the services provided by the healthcare providers and increase engagement. In addition, videos can be used to make the website more engaging. In addition to the minimal look, minimalist healthcare website design also relies on the placement of visual elements strategically. Large text and images can also be used to differentiate a brand from competitors.