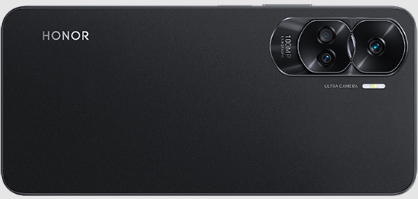 How Powerful Processor Can Enhance Smartphone Functionality
This blog post will explain how powerful processors can enhance smartphone compatibility. From lightning-fast speeds to seamless multitasking, a top-notch processor is the key to unlocking a whole new level of performance on your beloved device. So buckle up as we take you through everything you need to know about choosing the suitable processor for your smartphone. Get ready to experience an enhanced mobile experience like never before.
Processors that can better user experiences
The processor is the heart and brain of any smartphone. Determining how well your device can handle various tasks, for multitasking, is crucial. A powerful processor can significantly enhance the functionality of your smartphone with different applications and software. Here is the Honor 90 lite 5g smartphone processor features that you should know:
CPU type Octa-core
When choosing the right processor for your smartphone, one of the options you may come across is an octa-core CPU. But what exactly does this mean, and how can it enhance smartphone compatibility?
An octa-core CPU in honor 90 lite refers to a processor with eight cores, which means it can handle multiple tasks simultaneously. This allows for smoother multitasking and better performance overall. With more cores, the processor can distribute the workload more efficiently, resulting in faster processing speeds and improved responsiveness.
A powerful octa-core CPU can handle demanding apps and games with ease. Whether running graphics-intensive applications or streaming high-definition content, an octa-core CPU ensures smooth operation without lag or stuttering.
Furthermore, an octa-core CPU also contributes to energy efficiency. By effectively distributing tasks among its cores, the processor can optimize power usage and extend battery life.
Opting for a smartphone equipped with an octa-core CPU is wise if you want enhanced compatibility and performance. It's worth considering when looking for your next device!
MediaTek Dimensity 6020 CPU
The MediaTek Dimensity 6020 CPU has been making waves in the smartphone industry and for good reason. With its octa-core design and powerful performance capabilities, this processor is changing the game regarding smartphone compatibility.
One of the standout features of the MediaTek Dimensity 6020 CPU is its main frequency. With two A76 cores clocked at 2.2GHz and six A55 cores running at 2.0GHz, this processor packs a punch regarding speed and efficiency. Whether browsing the web, streaming videos, or playing graphics-intensive games, you can expect smooth performance without lag or slowdowns.
Another key component that enhances smartphone compatibility is the GPU (graphics processing unit). The Dimensity 6020 CPU boasts a Mali-G57 MC2 GPU, which delivers stunning visuals and supports advanced graphics rendering techniques. This means you can enjoy immersive gaming experiences with realistic details and smooth frame rates on your smartphone.
In addition to its raw power, the Dimensity 6020 CPU also offers advanced connectivity options. It supports next-generation technologies like Wi-Fi and Bluetooth 5.3, ensuring fast and stable connections for all your wireless needs.
If you're looking for a smartphone that offers seamless multitasking and lightning-fast connectivity speeds. Look no further than devices powered by MediaTek's Dimensity 6020 CPU, Honor 90 lite. Its powerful performance will enhance your overall user experience and make your device compatible with even the most demanding tasks.
Conclusion
We hope you learn how processors can enhance phone functionality. Moreover, you will also learn how honor 90 lite 5g is a phone with a powerful processor. Choosing the right processor for your smartphone is crucial in ensuring optimal performance and compatibility with various apps and tasks.